Don't miss the most important events for nautical lovers and green-oriented technologies!
In the near future excellent fair events are taking place that should not be missed. They will host a number of exhibitors from all over the world, and innovations from all segments of the nautical industry will be presented for the first time in the growing market of electric navigation. There are also many conferences and lectures by renowned experts whose main focus is on sustainability and the environment.
e'dyn will also be featured at all locations.
Salone Nautico Venezia
28th Maj – 5th June 2022
Electric&Hybrid marine Amsterdam
21th June – 23th June 2022
Monaco Energy Boat Challenge
4th July – 9th July 2022
Cannes Yachting Festival
6th September – 11th September 2022
Genoa Boat Show
22th September – 27th September 2022
Metstrade Amsterdam
15th November – 17th November 2022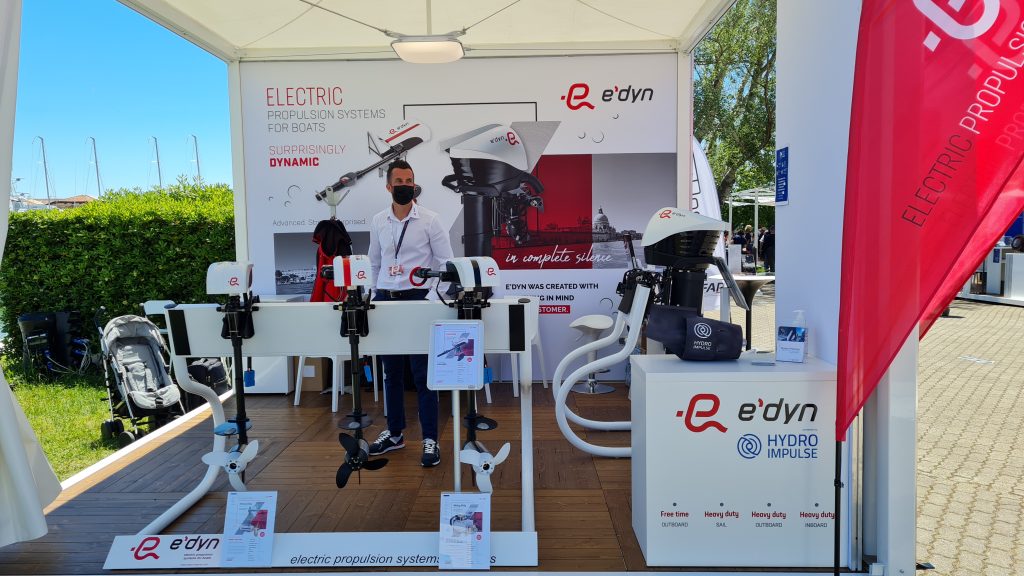 Book your visit to our pavilion, where we will be happy to present our top electric motors and boats.
Also book for a test voyage. It's the best way to experience and feel the future of sailing.
"The luxury of being able to sail completely silent is the most beautiful experience of sailing with an electric boat."
See us there?
Reservations on e-mail: igor.pecnik@edyn-marine.com