Internautica Portorož
18th May – 22nd May
INTERNAUTICA is renowned as the most important traditional Adriatic Boat Show providing its partners and exhibitors various options to present their exhibition programs. It offers visitors a variety of possibilities to get in touch with latest nautical novelties just before the start of the new sailing season. It has a significant impact on the regional leisure marine industry market and sales results.
INTERNAUTICA is an excellent business platform offering many opportunities for professional meetings, various events, sport and social events, generating endless possibilities for new business relations.
Most importantly, INTERNAUTICA is much more than just a boat show. With its versatile excellence, business orientation and facilitation of tourism, it plays an important role in positively stimulating regional development and the economy, which is why, according to the President of the Republic of Slovenia, Borut Pahor (Honorary Chairman of the International Boat Show), INTERNAUTICA and Slovenian tourism have annually complemented each other.
It also represents best possible environment for the presentation of activities promoting sustainable development and campaigns, such as the »Blue Flag« and »Adriatic Boat of the Year Award", promoting new technologies, innovations and ecological awareness to the visitors.
Long and active membership status in the International Federation of the organisers of world's best Boat Shows, IFBSO, is for sure a recognition for a long-standing work and achieved high quality standards.
In days from May 18th until May 22nd 2023, the organisers will assure best business opportunities to all exhibitors and wonderful moments spent on the exhibition site to all visitors.
Source: www.internautica.org

European Rowing Bled Slovenia
25th May – 28th May
The rowing elite returns to the most beautiful and best track in the world!
Bled will host the European Rowing Championships 2023 between 25th – 28th May.
On Lake Bled, which is considered one of the certainly most beautiful rowing venues in the world, rowers from more than 40 countries will compete in four competition days.
The viewing of the final performances as part of the European Rowing Championship will take place on Sunday, 28th May 2023, between 10 a.m. and 2 p.m.
Source: www.bledrowing.com
*   *   *
Visit our exhibition pavilion, where we will present the new attractive e'dyn 2035 electric motor in more detail.
You can book for a test voyage, as we present four different types of vessels in Bled (Kaiser, Roto, VSR and VTS), all of which are equipped with top-quality e'dyn electric motors.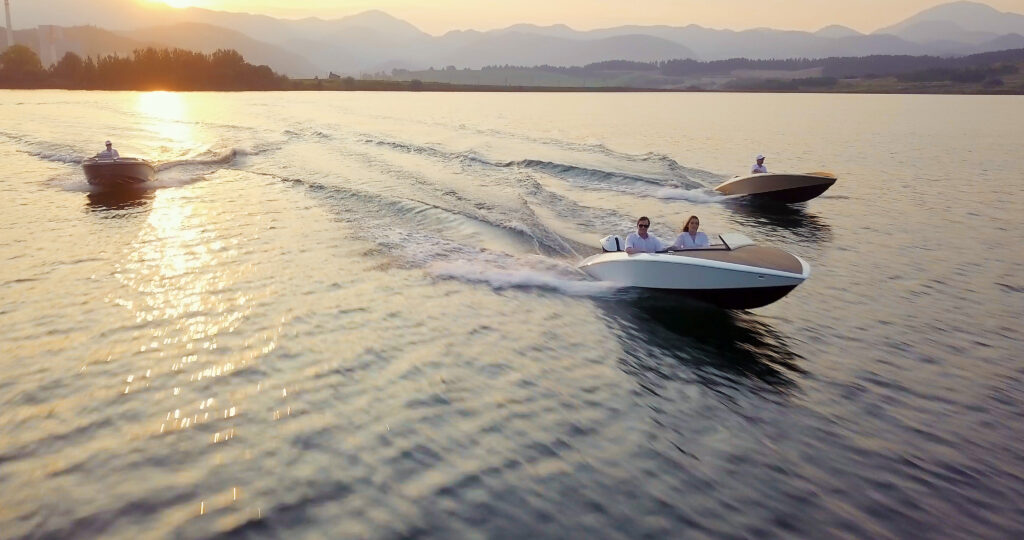 "The luxury of being able to sail completely silent is the most beautiful experience of sailing with an electric boat."
*   *   *
Do not miss
nautical events in 2023,
which also feautures e'dyn!
MAY 2023
---
Electric Boat Show Milano
12th May – 14th May
Internautica Portorož
18th May – 22nd May
European Rowing Bled Slovenia
25th May – 28th May
JUNE 2023
---
Salone Nautico Venezia
31st May – 4th June
Electric & Hybrid Marine Amsterdam
20th June – 22nd June
JULY 2023
---
Monaco Energy Boat Challenge
5th July – 8th July
SEPTEMBER 2023
---
Cannes Yachting Festival
12th September – 17th September
Salone Nautico Genova
21st September – 26th September
Interboot Friedrichshafen
29th September – 1st Oktober
OCTOBER 2023
---
Interboot Friedrichshafen
29th September – 1st Oktober
NOVEMBER 2023
---
Mets Amsterdam
15th November – 17th November
Join us in Portorož and Bled!
Reservations on e-mail: igor.pecnik@edyn-marine.com