The second Electric Boat Show was taking place at the Idroscalo in Milan last weekend and had a wide range of electric boat exhibitors and full lineup of speakers and panels.
The Idroscalo is an artificial lake in Milan, Italy originally constructed during the 1930s heyday of seaplanes as a seaplane airport. When seaplanes as a mode of passenger transport fell out of favour, it became a recreational and sport facility, now run by the City of Milan.
The conference was held on the topic of mass production of eco-sustainable propulsion systems for the marine sector.
Motivations and experiences of shipowners and shipyards that have already implemented the ecological transition, making a concrete contribution to eco-sustainability, thanks to the use of certified and tested solutions for the electric propulsion of their boats.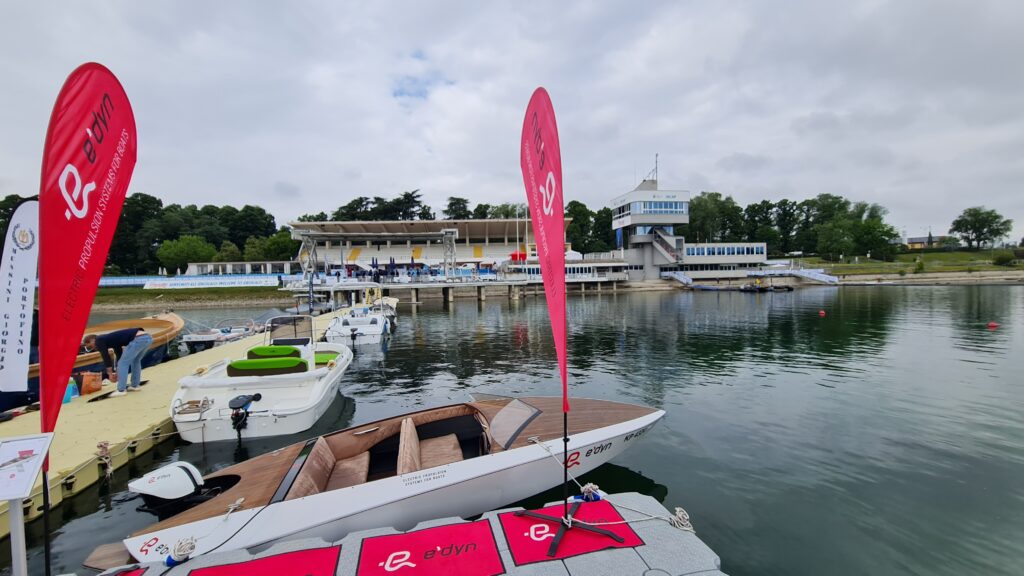 e'dyn in Milan's Idroscalo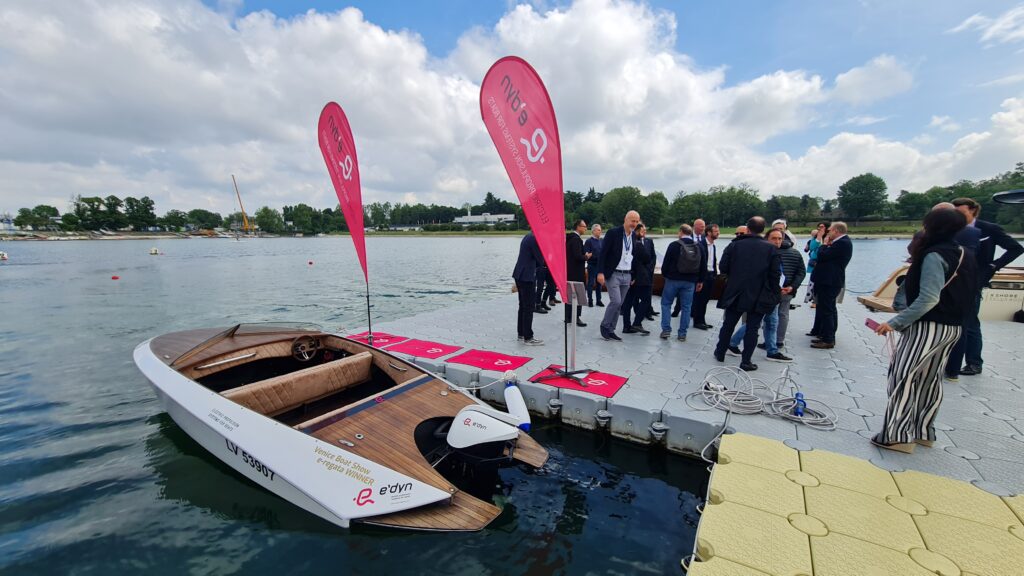 e'dyn Kaiser represent itself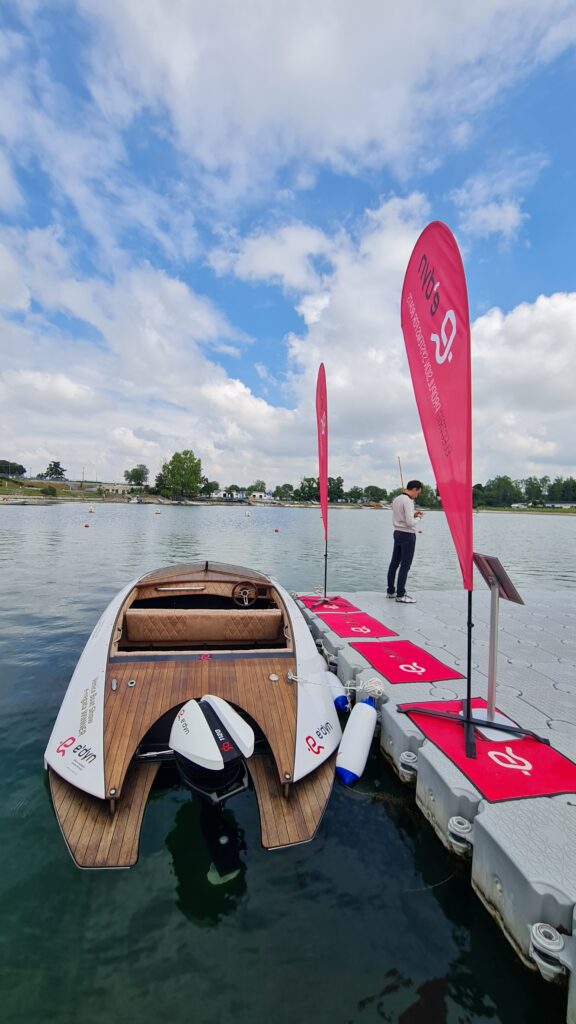 You can also try silent driving
It is necessary to promote the ecological development of navigation in the future.
The proof that we are going in the right direction was also the large number of visitors to the fair. The interest in green technologies is on the rise and the e'dyn team also made sure that the mass visitors got the best information about the top electric motors represented by the e'dyn brand.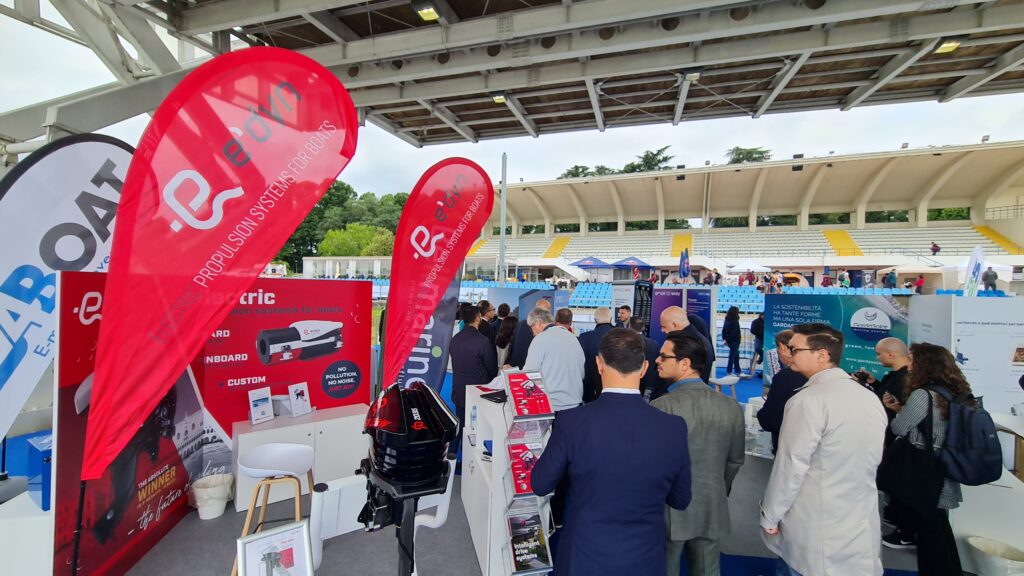 e'dyn exhibition space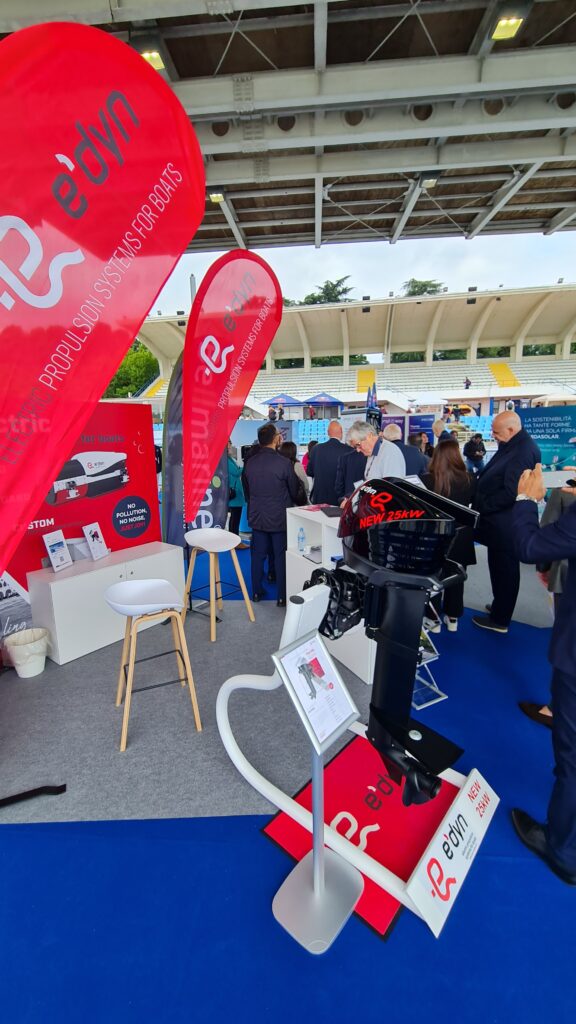 New e'dyn motor with 25 kW power
If you missed our previous fair presentations…
Book your visit in our company, where we will be happy to present our top electric motors and boats.
Also book for a test voyage. It's the best way to experience and feel the future of sailing.
*   *   *
"The luxury of being able to sail completely silent is the most beautiful experience of sailing with an electric boat."
*   *   *
Do not miss
nautical events in 2023,
which also feautures e'dyn!
MAY 2023
---
Internautica Portorož
18th May – 22nd May
European Rowing Bled
25th May – 28th May
JUNE 2023
---
Salone Nautico Venezia
31st May – 4th June
Electric & Hybrid Marine Amsterdam
20th June – 22nd June
JULY 2023
---
Monaco Energy Boat Challenge
5th July – 8th July
SEPTEMBER 2023
---
Cannes Yachting Festival
12th September – 17th September
Salone Nautico Genova
21st September – 26th September
Interboot Friedrichshafen
29th September – 1st Oktober
OCTOBER 2023
---
Interboot Friedrichshafen
29th September – 1st Oktober
NOVEMBER 2023
---
Mets Amsterdam
15th November – 17th November
See us in Portorož and Bled?
Reservations on e-mail: igor.pecnik@edyn-marine.com