Trends in nautical are increasingly reflected in the awareness and importance of ecology, a clean environment, reducing the consumption of environmentally harmful resources and maintaining the cleanliness of marinas. In recent years, the development and manufacture of electric boats have jumped dramatically and convinced many of the comfort of silence during the voyage itself.
In the past few days, St.Tropez hosted a presentation of the latest achievements of Aqua charging stations, which will take care of charging electric vessels. Aqua stations will be installed across the Cote d'Azur in the coming years. This way you will be able to charge your boat in Genoa, Monte Carlo, Monaco, St. Tropez, Nice, Cannes and elsewhere. The presentation was also attended by the e'dyn team, which carefully monitors all innovations and improvements in the field of electric vessels.
E'DYN IS PRESENTED IN ST. TROPEZ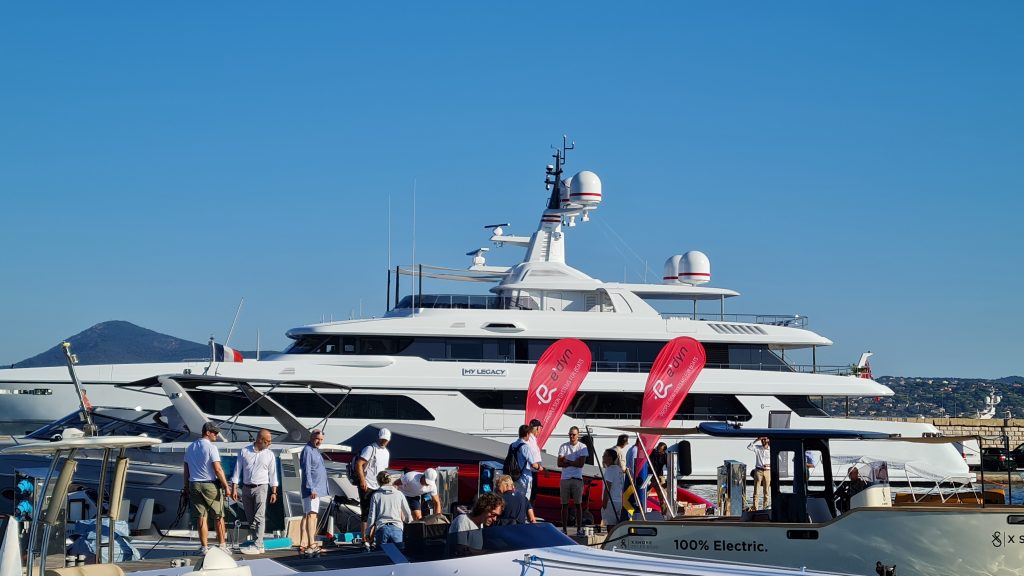 AQUA CHARGING STATIONS ATTRACTED A LOT OF VISITORS
"The luxury of being able to sail completely silent is the most beautiful experience of sailing with an electric boat."
Book your visit to our pavilion, where we will be happy to present our top electric motors and boats.
See us in Genoa?
Reservations on e-mail: igor.pecnik@edyn-marine.com