Luka2Bled
*   *   *
Get ready for a remarkable day of basketball on Saturday, September 16th, on Lake Bled, a jewel in the heart of the Slovenian Alps.
At this captivating occasion we will see the international Grosbasket 3×3 basketball tournament's court being set up on the tranquil surface of a lake, creating a breathtaking floating arena.
Amidst this stunning backdrop, young basketball talents will bring their A-game, competing fiercely for the coveted 1st place title.
The star of the event is Luka Dončić, who will also present his new line of sports shoes.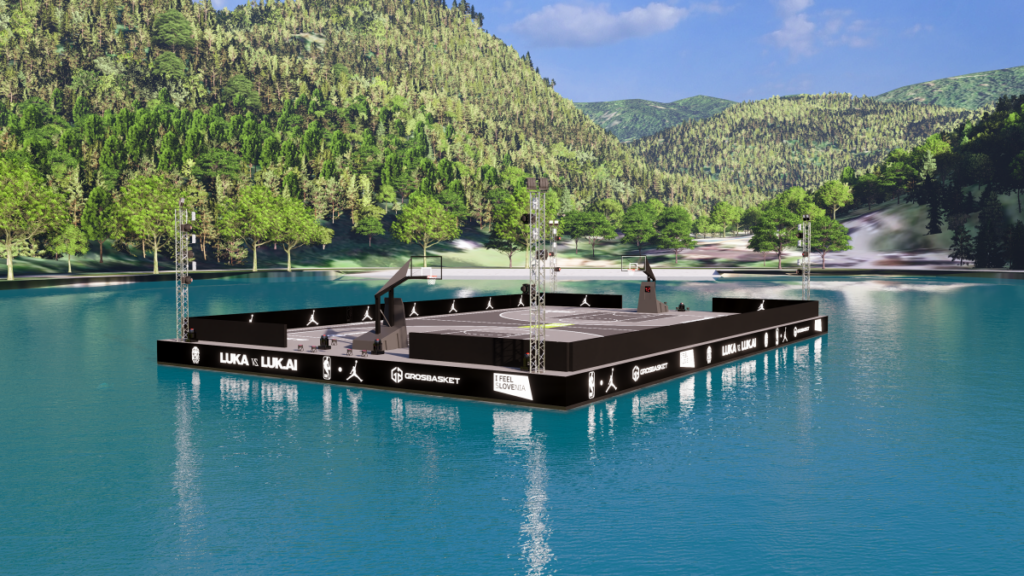 Luka & e'dyn
*   *   *
Not even an e'dyn will be missing at this extraordinary spectacle!
It is e'dyn boats and silent motors that will drive Luka Dončić and many other stars around Lake Bled, who will prepare an unforgettable tournament on the floating court.
The e'dyn team is eagerly counting down the days until this high-profile basketball event!
If you are unable to attend the event, you will be able to view our event gallery in a few days.
Welcome!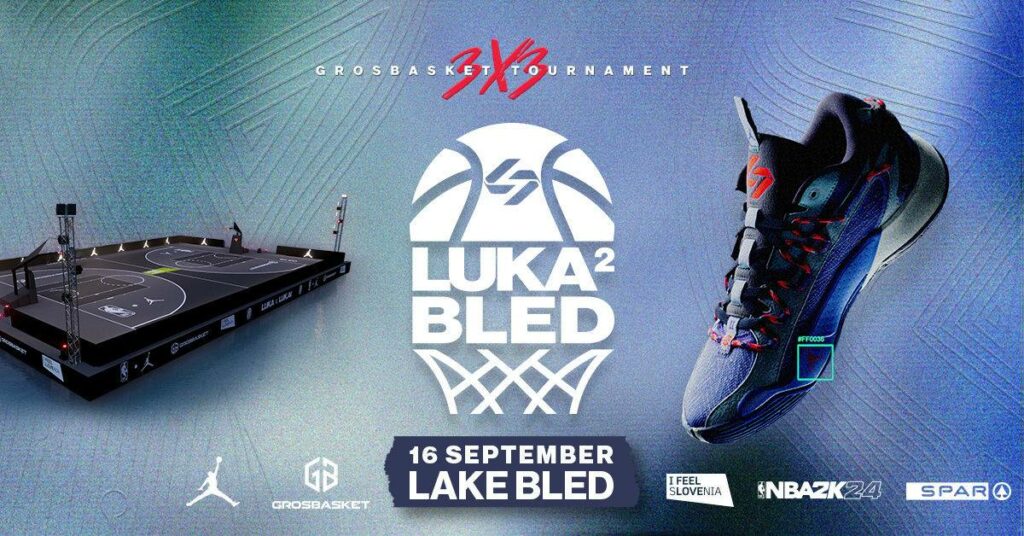 If you missed our previous fair presentations…
Book your visit in our company, where we will be happy to present our top electric motors and boats.
Also book for a test voyage. It's the best way to experience and feel the future of sailing.
*   *   *
"The luxury of being able to sail completely silent is the most beautiful experience of sailing with an electric boat."
*   *   *
Do not miss
nautical events in 2023,
which also features e'dyn!
SEPTEMBER 2023
---
Cannes Yachting Festival
12th September – 17th September
Salone Nautico Genova
21st September – 26th September
Interboot Friedrichshafen
29th September – 1st Oktober
OCTOBER 2023
---
Interboot Friedrichshafen
29th September – 1st Oktober
NOVEMBER 2023
---
Mets Amsterdam
15th November – 17th November
See us in Bled!
Reservations on e-mail: igor.pecnik@edyn-marine.com