A unique floating basketball court shone on the calm surface of Lake Bled, on which basketball talents from five countries competed.
Visitors had the opportunity to admire the prestigious Larry O'Brien NBA trophy, try their hand at fan challenges and be among the first to secure the new "Luka 2 Lake Bled" spur shoe, which was inspired by Lake Bled. This event brought together sports passion, the natural beauty of Slovenia and sports icons, and also conjured up an unforgettable scenery by Lake Bled.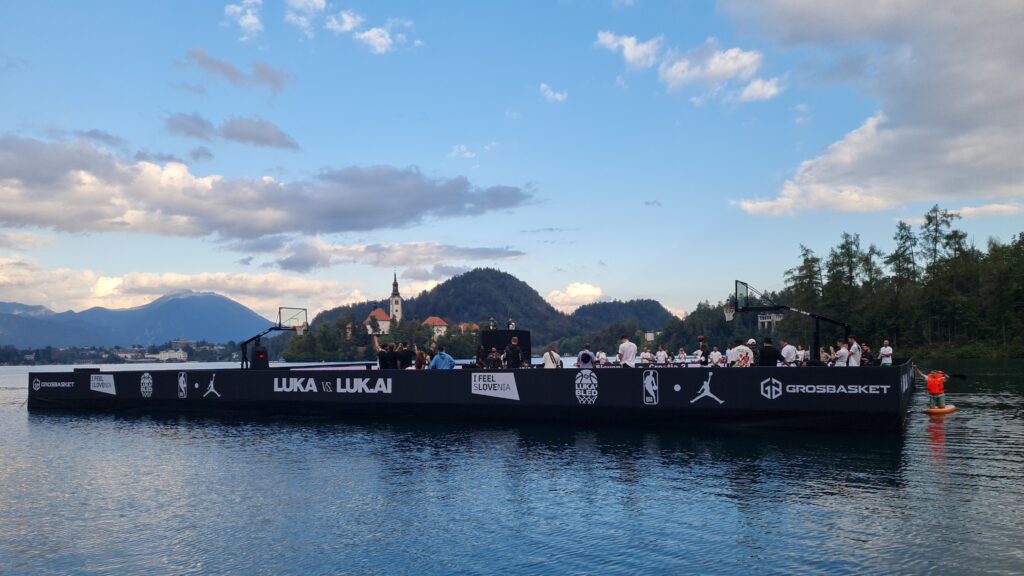 Spectacular basketball court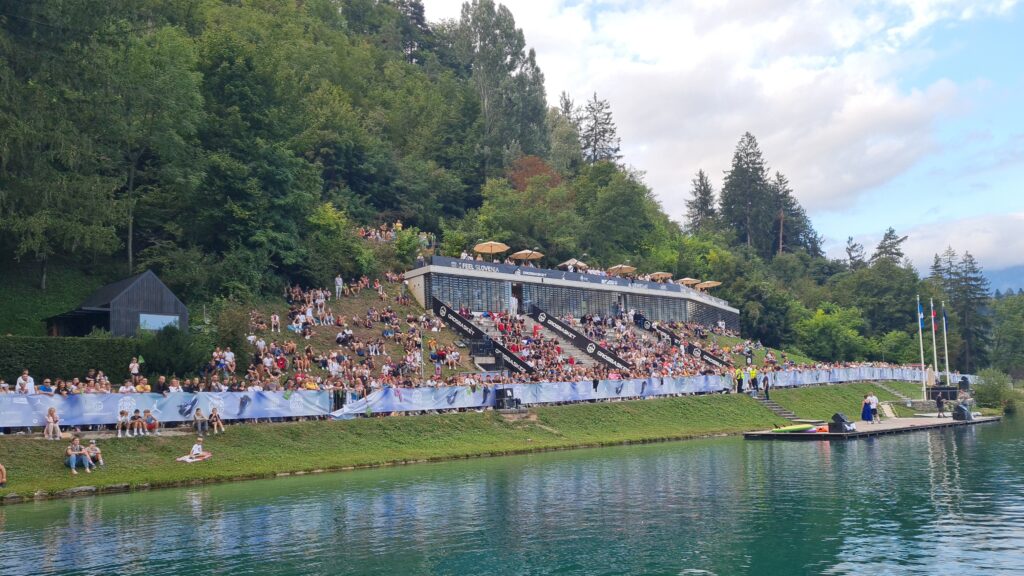 Happening on the shore of the lake
The day-long event began with a basketball 'clinic', where 25 young basketball hopefuls perfected their skills under the guidance of an expert from the NBA. At the official opening, representatives of the organizers and main partners of the event addressed the gathering, namely the mayor of Bled, Anton Mežan, mag. Maja Pak, director of the Slovenian Tourist Organization, Akos Miller, representative of the Air Jordan brand and Artur Mužič, director of Grosbasket. The speakers agreed that Slovenia is a top host of demanding and attractive sports events that deserve worldwide attention.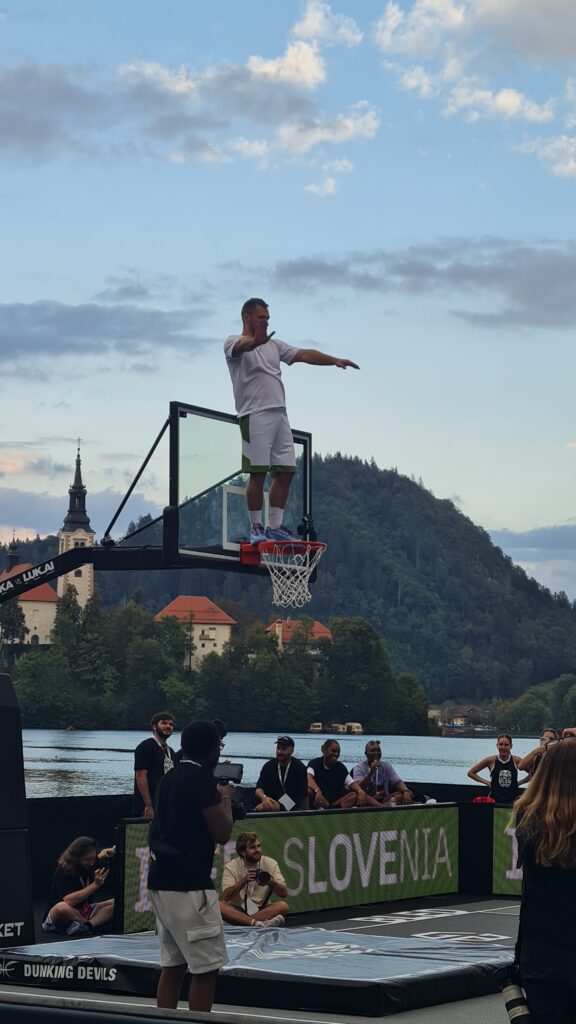 Basketball stunts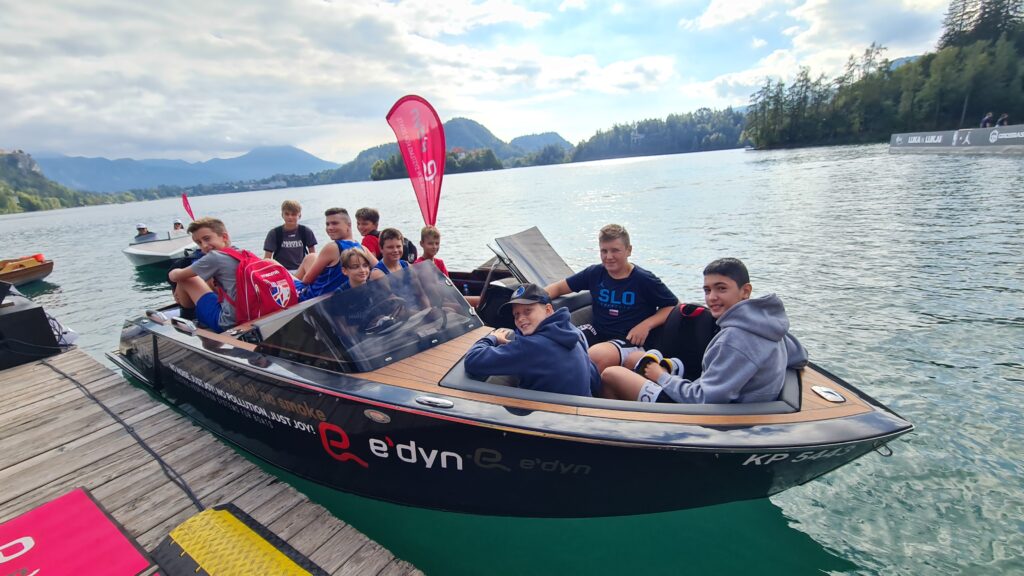 young basketball hopefuls were driving with e'dyn boats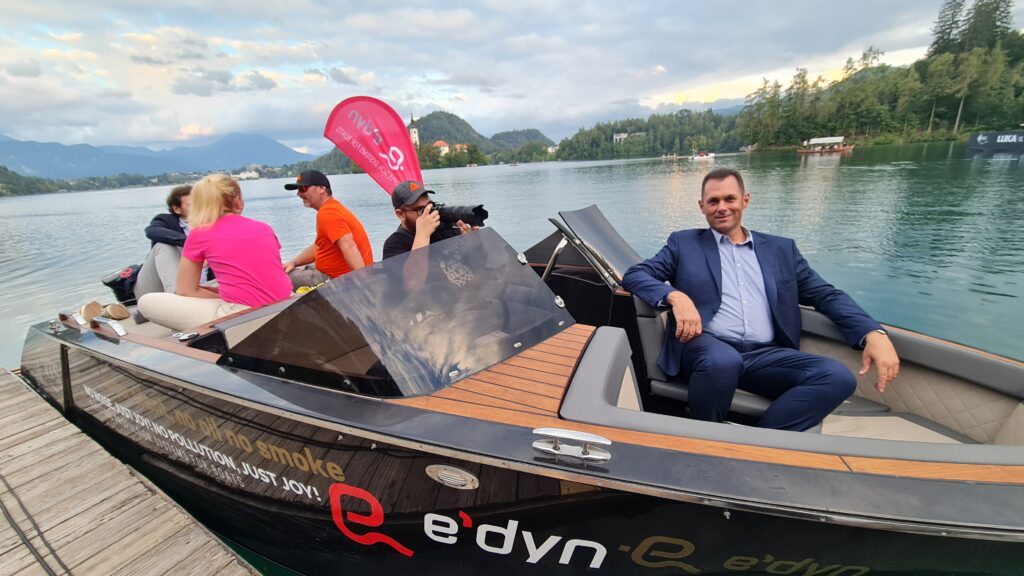 the mayor of Bled, Anton Mežan
The "Luka 2 Lake Bled" sneaker model has Slovenia written into its DNA and is a proud symbol of an unforgettable event. The sneakers, marked with shades of blue and made of sustainable materials, were brought spectacularly from the depths of the lake with the help of divers. On the field, they were taken over by dancers led by Miha Krušič, who presented them to the world in an imposing choreography. The stability of the court was also checked by the always excellent Dunkin Devils, who again took the crowd's breath away around the lake with their basketball shenanigans, thus adding another piece of the mosaic to the spectacle, which confirms that Slovenia can create events that are a real feast for the eyes and soul.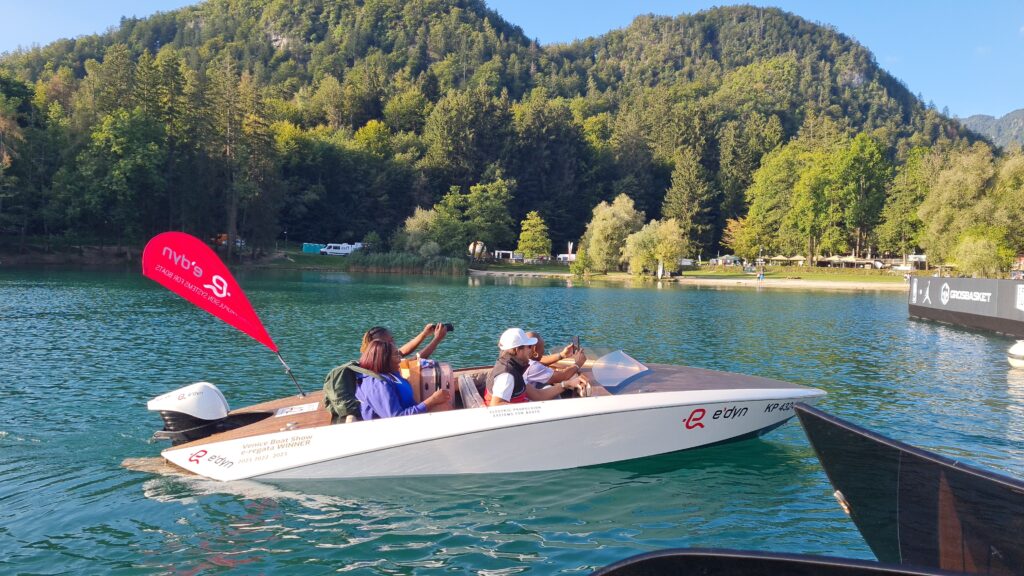 the excitement of sailing in silence was considerable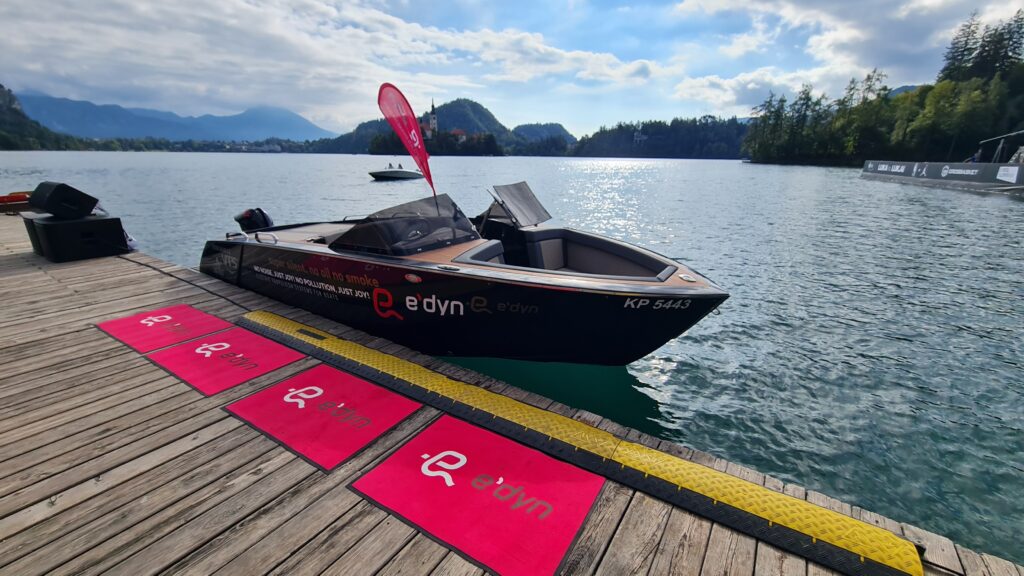 e'dyn impressed again
For an even more experienced event, watch the video at the link below:
If you missed our previous fair presentations…
Book your visit in our company, where we will be happy to present our top electric motors and boats.
Also book for a test voyage. It's the best way to experience and feel the future of sailing.
*   *   *
"The luxury of being able to sail completely silent is the most beautiful experience of sailing with an electric boat."
*   *   *
Do not miss
nautical events in 2023,
which also features e'dyn!
SEPTEMBER 2023
---
Cannes Yachting Festival
12th September – 17th September
Salone Nautico Genova
21st September – 26th September
Interboot Friedrichshafen
29th September – 1st Oktober
OCTOBER 2023
---
Interboot Friedrichshafen
29th September – 1st Oktober
NOVEMBER 2023
---
Mets Amsterdam
15th November – 17th November
See us in Genova!
Reservations on e-mail: igor.pecnik@edyn-marine.com