EBS – Electric Boat Show is the only fair dedicated exclusively to the entire production and supply chain of electric vessels.
The fair offers an innovative and specific vision of the nautical industry, where the contents and areas of an excellent market, which is a protagonist at the national and international level, will be presented.
EBS – Electric Boat Show will be an excellent opportunity to meet and exchange opinions for all actors involved in the entire production and supply chain of 100% electric sailing. Issues related to today's and future vessels and all the infrastructure necessary for the development of the industry will be discussed. This will be accompanied by a high-profile conference and training workshops in the form of seminars, conferences, demonstrations, simulations, tests and experiments.
In the Milan Idroscala, the B2B event will take place together with the participation of the final public with separate, dedicated topics and contents.
The main purpose of the event is to promote the development of electric sailing in all aspects and wherever there is a navigable waterway: from seas to lakes, from rivers to canals in cities, to artificial lakes and all navigable waterways.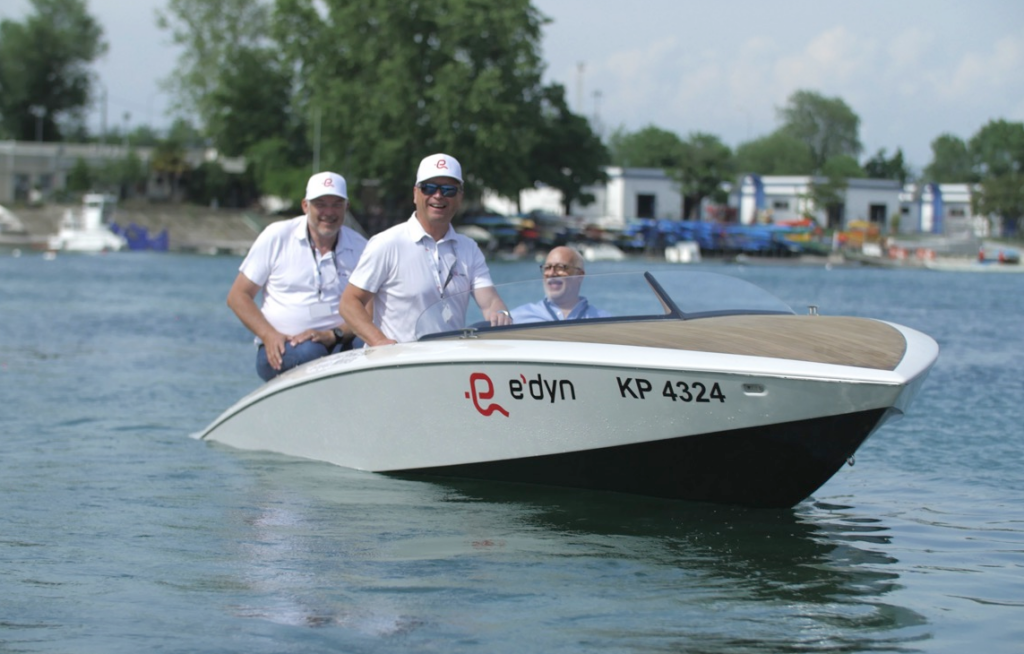 The e'dyn team already participated in the Electric Boat Show in Milan last year
If you missed our previous fair presentations…
Book your visit in our company, where we will be happy to present our top electric motors and boats.
Also book for a test voyage. It's the best way to experience and feel the future of sailing.
"The luxury of being able to sail completely silent is the most beautiful experience of sailing with an electric boat."
*   *   *
Do not miss
nautical events in 2023,
which also feautures e'dyn!
MAY 2023
---
Electric Boat Show Milano
12th May – 14th May
JUNE 2023
---
Salone Nautico Venezia
31st May – 4th June
Electric & Hybrid Marine Amsterdam
20th June – 22nd June
JULY 2023
---
Monaco Energy Boat Challenge
5th July – 8th July
SEPTEMBER 2023
---
Cannes Yachting Festival
12th September – 17th September
Salone Nautico Genova
21st September – 26th September
Interboot Friedrichshafen
29th September – 1st Oktober
OCTOBER 2023
---
Interboot Friedrichshafen
29th September – 1st Oktober
NOVEMBER 2023
---
Mets Amsterdam
15th November – 17th November
See us in Milano?
Reservations on e-mail: igor.pecnik@edyn-marine.com