Austrian Boat Show – BOOT TULLN is an annual Austrian meeting place for water sports enthusiasts. The 51st traditional fair of vessels and water sports successfully ended on Sunday. After a long cold winter, the first warmer sunny days are already awakening the desire for water activities, so Boot Tulln is conveniently organized just before the start of the new summer season.
At this year's fair, 360 domestic and international exhibitors presented their products, services and innovations both in the nautical field as well as in the field of water sports and diving. Sailing and motor yachts, turbo fast jet boats, motor and eco-friendly electric boats, boat equipment, catamarans and kayaks, canoes, rubber boats, paddle boats, nautical accessories, as well as everything for divers, charter providers, sailing schools, marinas and tourist information on the most beautiful destinations for water sports round off the offer at the boat fair.
e'dyn presented two recent novelties at Boot Tulln – 2 new engines that impress a wider audience with their attributes.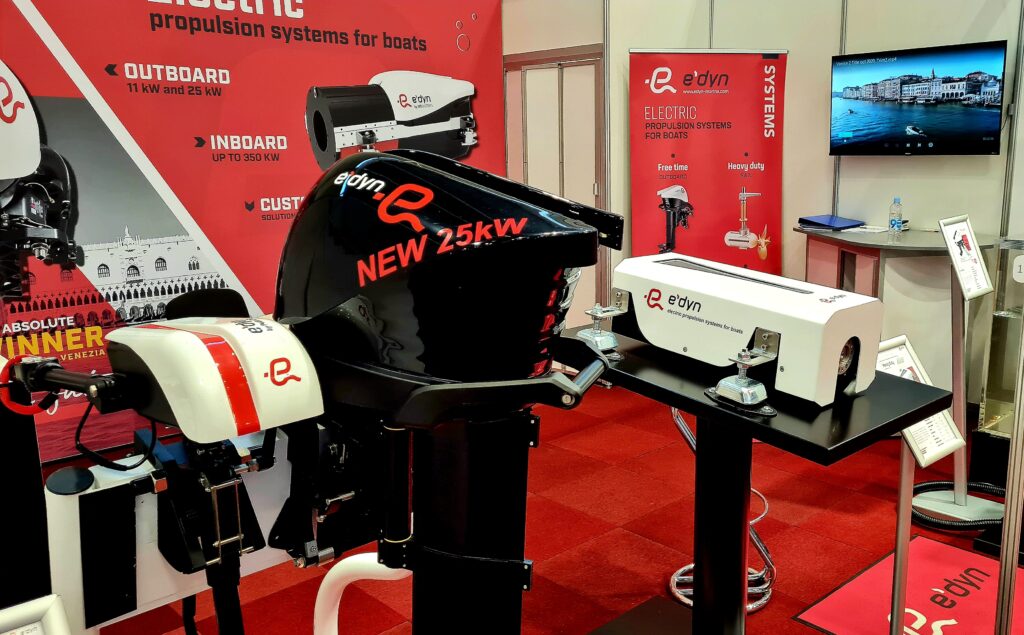 New outboard and inboard engine models
It's about the brand new e'dyn 0715 outboard model with a power of 7.5 kW is extremely interesting for the wider market, as a new law is being introduced on European soil that requires a license to drive a motor with a power of more than 7.5 kW. e'dyn 0715 fulfills the requirements that continue to allow users to drive without the requirement of an exam. The special feature of the 0715 engine is that it can be upgraded to 11 kW power with a minimal additional payment.
Another novelty is the inboard engine, which in its design is based on the inspiration of the outboard model and develops up to 25 kW of power. It is suitable for riding a speedboat up to 6 meters in size, and with its light and fast ride, it provides the best possible experience in silence.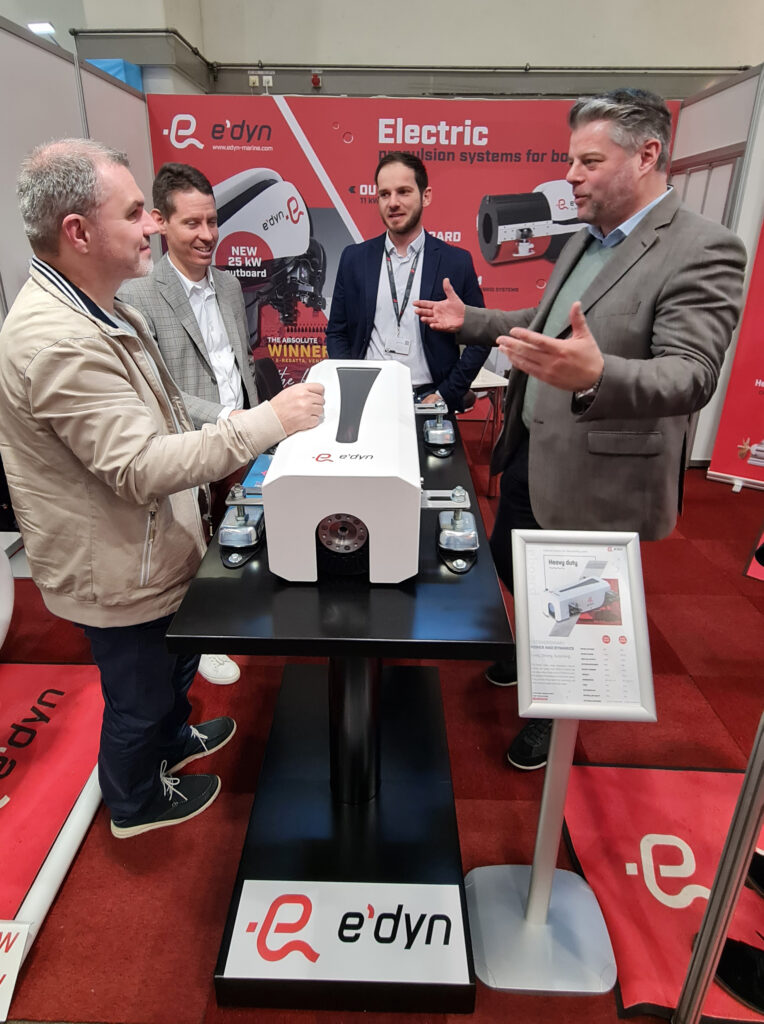 e'dyn conquers the audience with its power and attractive design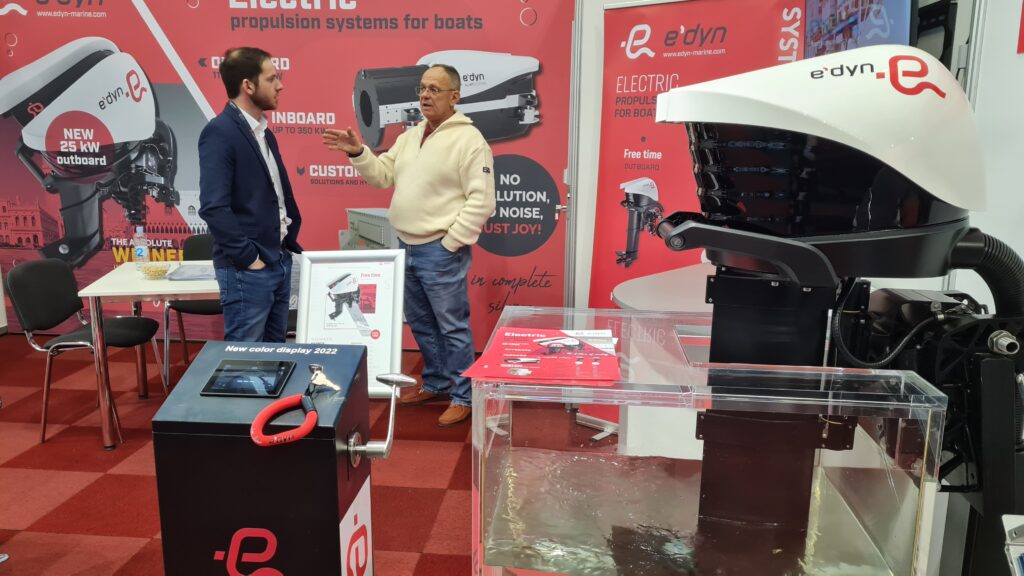 If you missed our previous fair presentations…
Book your visit in our company, where we will be happy to present our top electric motors and boats.
Also book for a test voyage. It's the best way to experience and feel the future of sailing.
"The luxury of being able to sail completely silent is the most beautiful experience of sailing with an electric boat."
*   *   *
Do not miss
nautical events in 2023,
which also feautures e'dyn!
MAY 2023
---
Electric Boat Show Milano
12th May – 14th May
JUNE 2023
---
Salone Nautico Venezia
31st May – 4th June
Electric & Hybrid Marine Amsterdam
20th June – 22nd June
JULY 2023
---
Monaco Energy Boat Challenge
5th July – 8th July
SEPTEMBER 2023
---
Cannes Yachting Festival
12th September – 17th September
Salone Nautico Genova
21st September – 26th September
Interboot Friedrichshafen
29th September – 1st Oktober
OCTOBER 2023
---
Interboot Friedrichshafen
29th September – 1st Oktober
NOVEMBER 2023
---
Mets Amsterdam
15th November – 17th November
See us in Milano?
Reservations on e-mail: igor.pecnik@edyn-marine.com