The Genoa International Boat Show is an essential event for both the international yachting market and sea enthusiasts, a global platform for the industry as a whole tailored to promoting institutional, technical and market-related interactions 365 days a year.
Over 1,000 exhibitors spread across 5 tailored sections: Yachts & Superyachts, Sailing World, Boating discovery, Tech Trade and Living the Sea. The Genoa International Boat Show is a multi-specialised event taking place over a surface area of over 200,000 sqm on both land and water, featuring an outdoor section with 8 quays partially covered by a large tensile structure, and its trademark pavilion, split into 2 floors.
The detailed schedule of Saturday's events is attached to this link:
TOMORROW  22nd SEPTEMBER MARKS THE BEGINNING OF THE 62nd EDITION OF THE GENOA INTERNATIONAL BOAT SHOW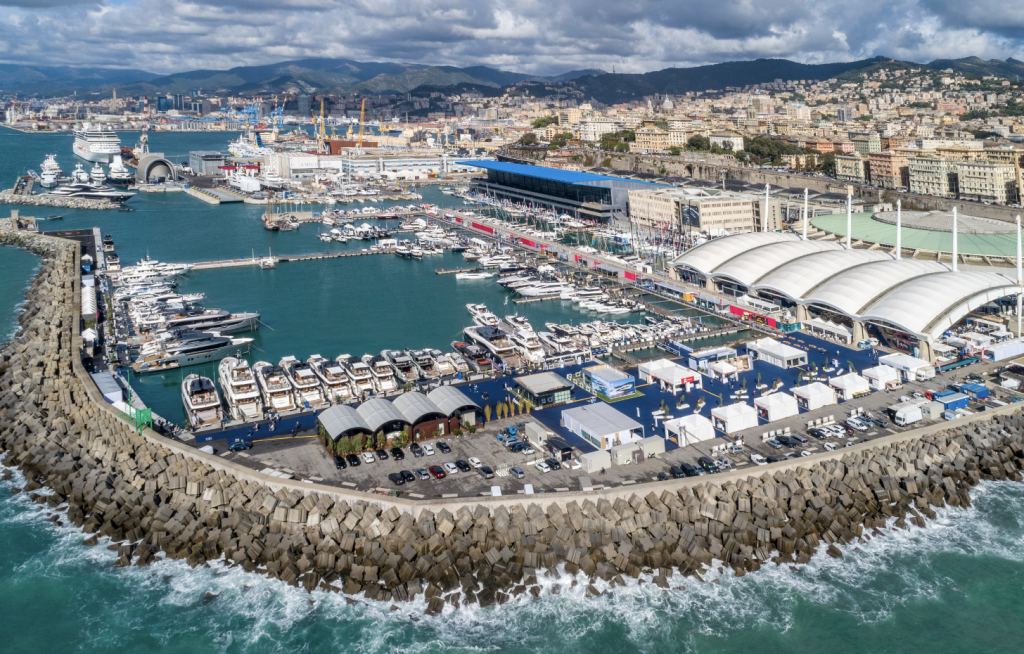 The scene of the action
Participants profile:
65% are over 30 years old
90% actively experience the sea
40% are managers or professionals
26,5% come from abroad
1,450 accredited journalists from 30 different countries
Since Genoa is really a great destination for a short trip, we have found a few interesting things for you, how you can brighten up your day!
Italy's largest sea port is indefatigably contradictory, full at once of grandeur, squalor, sparkling light and deep shade. It's a gateway to the Riviera for many travellers today, but a weighty architectural heritage speaks of its former glory – the Most Serene Republic of Genoa ruled over the Mediterranean waves during the 12th to the 13th centuries – and history feels alive in Genoa. No more is this true than in its extensive old city, an often confronting reminder of premodern life with its twisting maze of caruggi (narrow streets), largely intact. Emerge blinking from this thrillingly dank heart to Via Garibaldi and the splendid Enlightenment-era gold-leaf halls of the Unesco-listed Palazzi dei Rolli.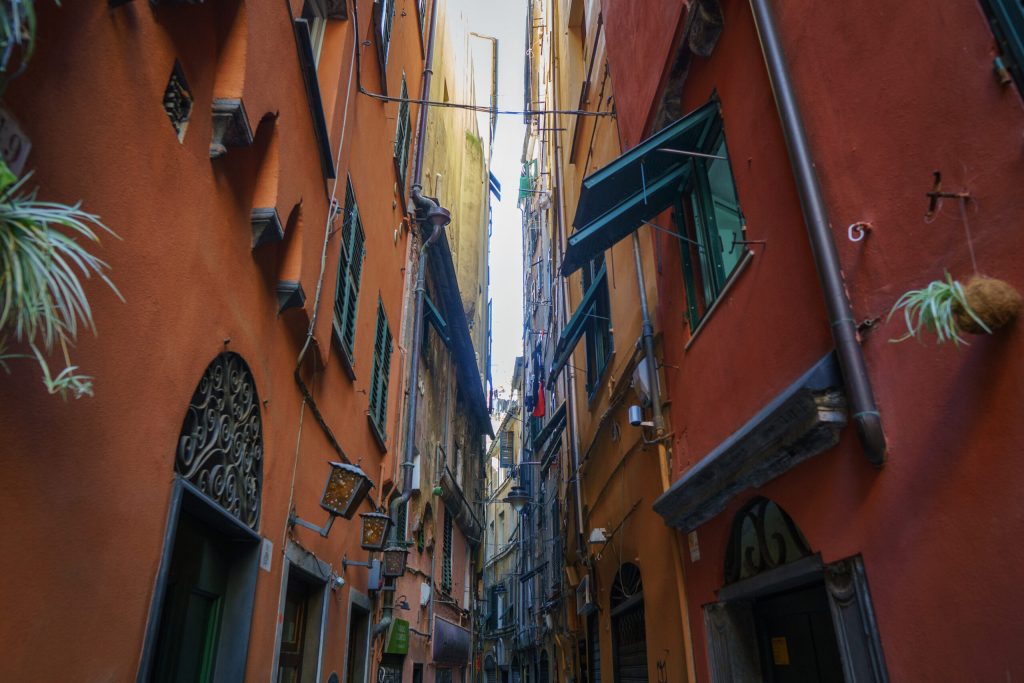 Typical streets of Genoa – caruggi
Flemish, Spanish and Italian artists feature at Palazzo Bianco, the second of the triumvirate of palazzi that are together known as the Musei di Strada Nuova. Rubens' Venere e Marte (Venus and Mars) and Van Dyck's Vertumno e Pomona are among the highlights, which also include works by Hans Memling, Filippino Lippi and Murillo, as well as 15th-century religious icons.
If you only get the chance to visit one of the Palazzi dei Rolli (group of palaces belonging to the city's most eminent families), make it this one. A former residence of the Savoy dynasty, it has terraced gardens, exquisite furnishings, a fine collection of 17th-century art and a gilded Hall of Mirrors that is worth the entry fee alone.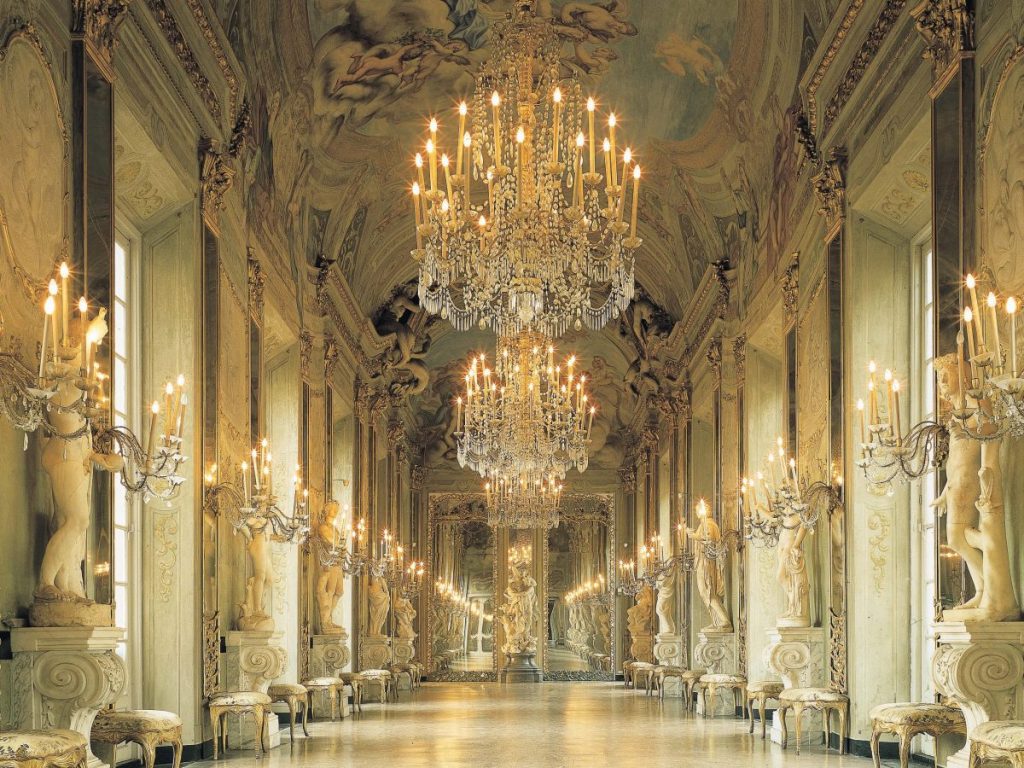 Palazza dei Rolli
When the sun is shining, do as the Genovese do and decamp for a passeggiata (late afternoon stroll) along the oceanside promenade, Corso Italia, which begins around 3km east of the city centre. This broad 2.5km-long pavement lined with Liberty villas leads to Boccadasse, a once separate fishing village that appears like a sawn-off chunk of Cinque Terre. Its pebble beach is a perfect gelato-licking location by day and its gaggle of small bars serve up spritzes to happy crowds on summer evenings.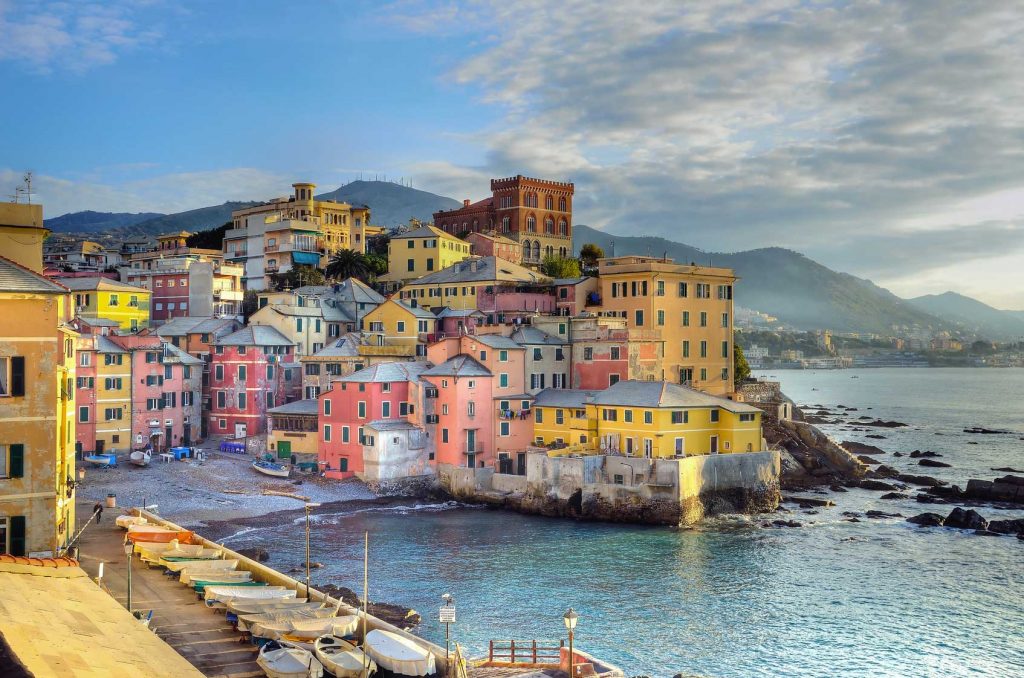 The fishing village of Boccadasse
Visit the e'dyn showroom, where the e'dyn team will present the latest competitive products in the attractive nautical industry.
See us in Genoa!
Don't miss the upcoming nautical events, in which e'dyn also confirmed its participation.
Interboot Friedrichshafen
17th September – 25th September 2022
Metstrade Amsterdam
15th November – 17th November 2022
Book your visit to our pavilion, where we will be happy to present our top electric motors and boats.
Also book for a test voyage. It's the best way to experience and feel the future of sailing.
"The luxury of being able to sail completely silent is the most beautiful experience of sailing with an electric boat."
See us in Genoa?
Reservations on e-mail: igor.pecnik@edyn-marine.com