The Electric & Hybrid Marine Expo Europe in Amsterdam has come to an end. Europe's leading event dedicated exclusively to electric and hybrid ship charging and propulsion systems, technologies and components – even bigger and better than before!
More than 200 international suppliers presented themselves, and more than 100 expert speakers took part in the three-day conference program, sharing the latest findings in nautical development.
Leading global R&D experts and engineers from major players such as Fincantieri SI, Kawasaki Heavy Industries, Corvus Energy, Wärtsilä and Rolls-Royce, who team up with leading suppliers such as ABB, Saft, Torqeedo and Toshiba Electronics presented themselves.
The show also features an area for autonomous ship technology. Autonomous Ship Expo has its own conference program, where ship designers, classification societies, fleet owners, naval architects, research organizations and equipment suppliers will discuss the developments needed to make autonomous operation a reality, further improving efficiency.
You can read more details here: https://www.electrichybridmarinetechnology.com/news/expo/expo-news-live-from-day-1-in-amsterdam.html
And also here: https://www.electrichybridmarinetechnology.com/news/expo/expo-news-live-from-day-2-in-amsterdam.html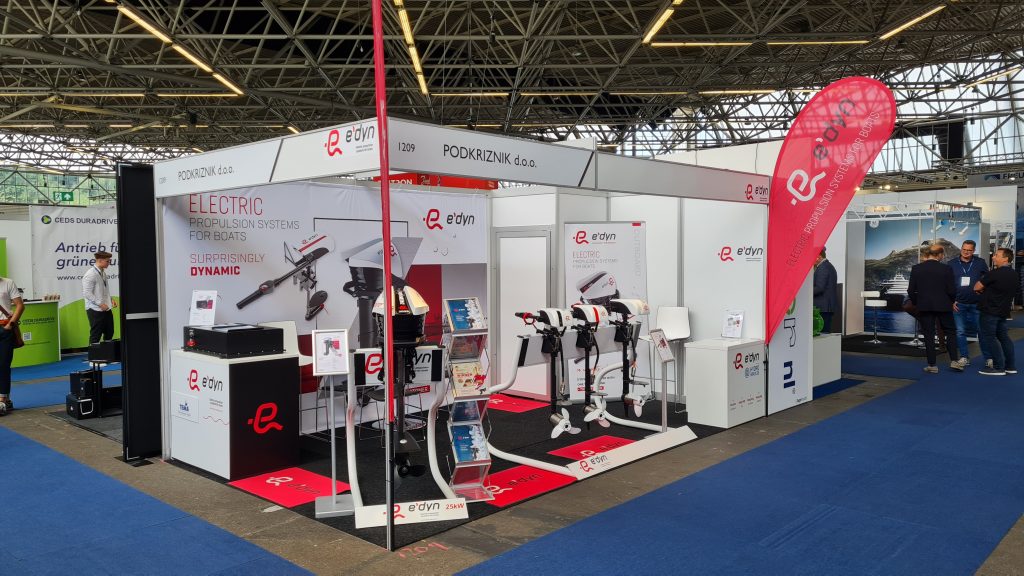 e'dyn exhibition pavilion
This year's Electric & Hybrid Marine Awards, held at the Amsterdam RAI during Electric & Hybrid Marine Expo Europe, were a celebration of recent achievements in maritime propulsion electrification, showcasing the innovation present across an industry that is making purposeful strides toward decarbonization.
The awards, which were coordinated by Electric & Hybrid Marine Technology International magazine, were split into five dedicated categories and officiated by a panel of international journalists and industry experts.
The coveted Supplier of the Year Award was won by Corvus Energy – an industry stalwart with decades of experience in developing purpose-engineered energy storage and hydrogen fuel cell systems. Judges were impressed by the scope of solutions offered to the marine sector, as well as the level of technological development apparent in recent breakthroughs by the company.
For the Innovation of the Year Award, the jury was asked to select the pioneering technology or technical innovation that they felt pushed the boundaries of maritime engineering, and that contributed to making electric and hybrid propulsion possible and viable. After the scores were tallied, the award went to Wärtsilä for its dedicated fuel supply system for methanol – MethanolPac. Judges highlighted Wärtsilä's breakthrough as an important development for the industry, as few vessels currently operate on methanol.
In the Engineering Team of the Year category, jurors recognized the efforts of family-owned business Brunvoll and its 110 years of experience in design, manufacture and support systems for propulsion, positioning and maneuvering of advanced seagoing vessels.
In the hotly contested Propulsion System Manufacturer of the Year category, Kongsberg Maritime came out on top, with the judging panel impressed by the company's experience providing products within automation, bridge systems, dynamic positioning, electric and digital solutions, and propulsion control for a wide range of applications.
Genevos and Transfluid took home the Electric & Hybrid Propulsion System of the Year Award for their scalable zero-emissions propulsion system. This turnkey hydrogen-electric propulsion system includes Genevos's recently AiP marine-certified Hydrogen Power Module (HPM) range, and Transfluid's specialist integration services and marine certified batteries, electric motors and transmissions.
"Not only is it great to welcome everyone back to Amsterdam, but it's a real privilege to celebrate some of the greatest achievements by the incredible teams working in the marine propulsion sector," said Matt Ross, editor-in-chief of Electric & Hybrid Marine Technology International and chairman of the awards. "This year's awards showcase the levels of innovation being employed across the industry, and all the shortlisted entrants – and particularly the winners – deserve to be congratulated for their accomplishments."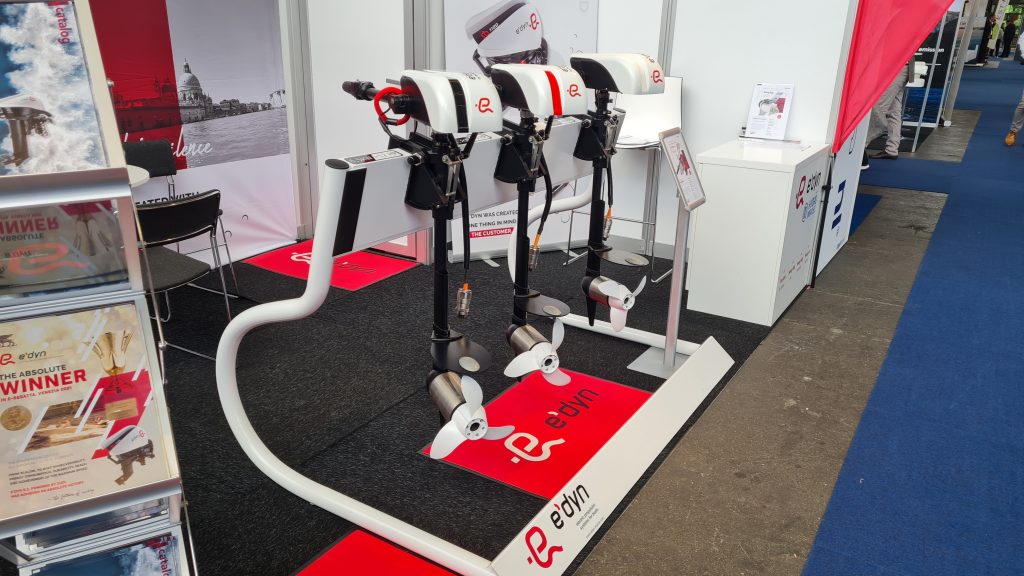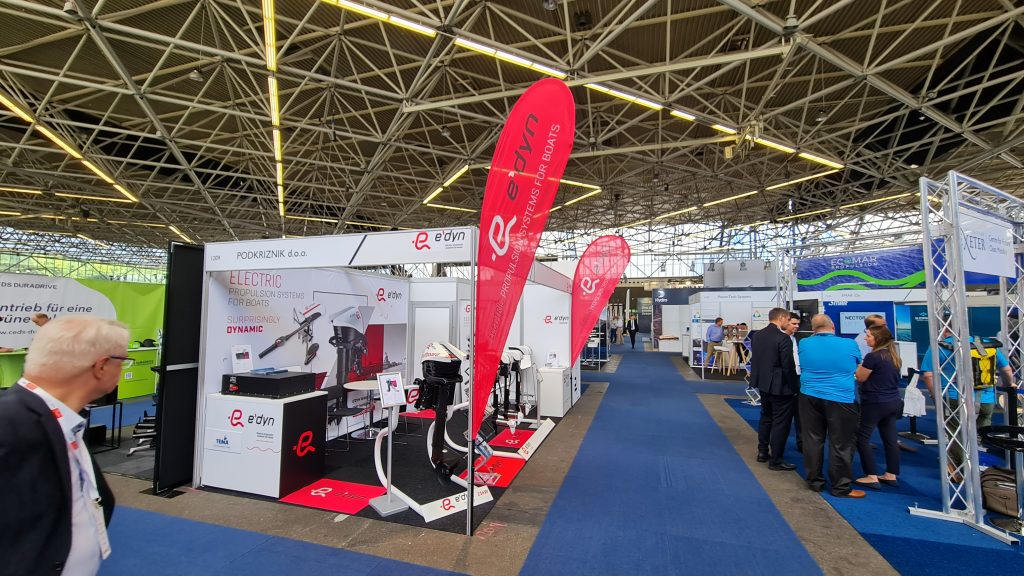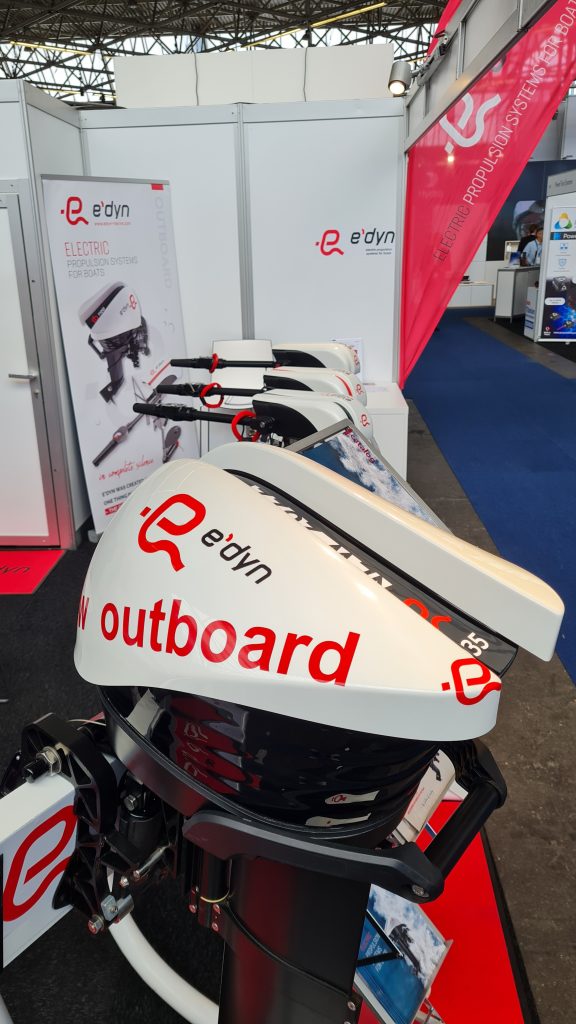 The visit to the e'dyn exhibition space was well attended and this time the e'dyn team also did its best to present competing products in the attractive nautical industry.
If you missed Amsterdam, see you in a few days in Monaco!
Don't miss the upcoming nautical events, in which e'dyn also confirmed its participation.
Monaco Energy Boat Challenge
4th July – 9th July 2022
Cannes Yachting Festival
6th September – 11th September 2022
Genoa Boat Show
22th September – 27th September 2022
Metstrade Amsterdam
15th November – 17th November 2022
Book your visit to our pavilion, where we will be happy to present our top electric motors and boats.
Also book for a test voyage. It's the best way to experience and feel the future of sailing.
"The luxury of being able to sail completely silent is the most beautiful experience of sailing with an electric boat."
See us in Monaco?
Reservations on e-mail: igor.pecnik@edyn-marine.com