The Electric & Hybrid Marine Expo Europe, which took place this year between 20th and 22nd June at the RAI Amsterdam in the Netherlands, has come to an end.
Problems in the field of electric and hybrid technologies, components and solutions were presented at the fair. The event was quite global, as it was presented by many global manufacturers, as well as experts in the field of drive technologies, architects and designers.
More than 200 exhibitors from many countries of the world took part in the event.
Visitors were thus enabled to research new technologies, search for suppliers and new business partners who share the same vision of emission-free shipping.
Many visitors also take part in high-profile conferences in which over 100 different speakers took part.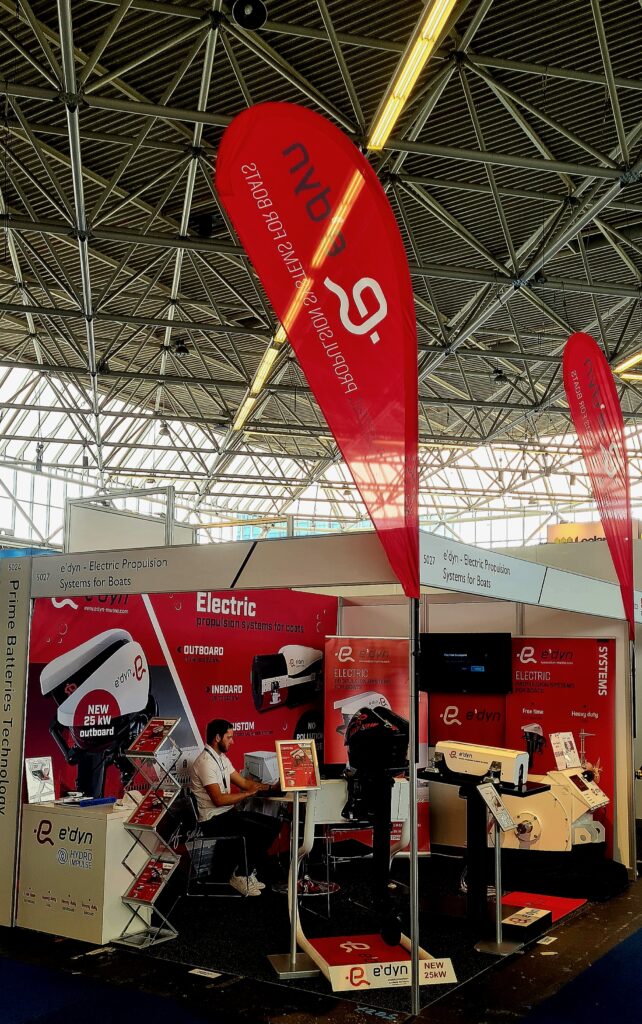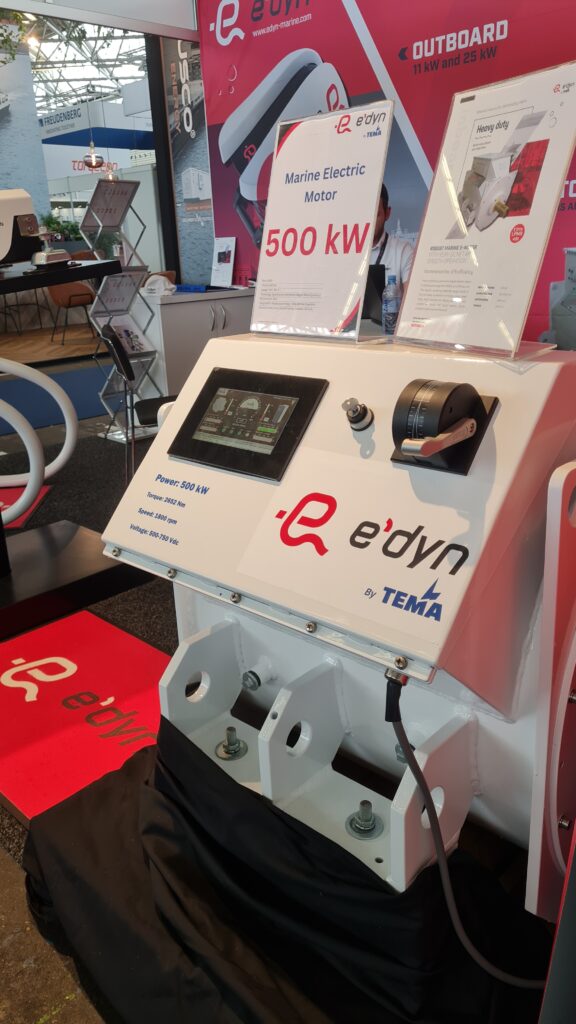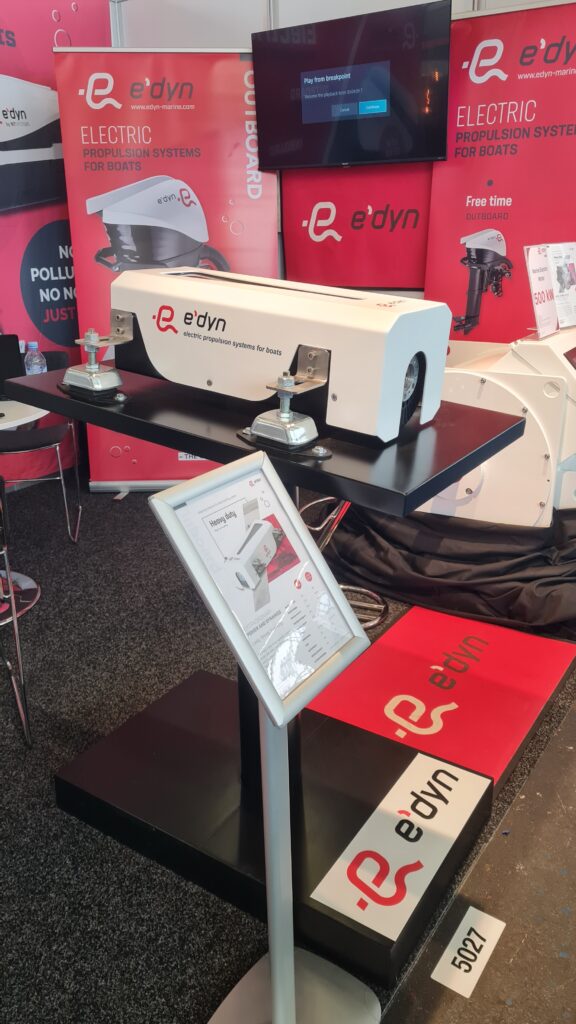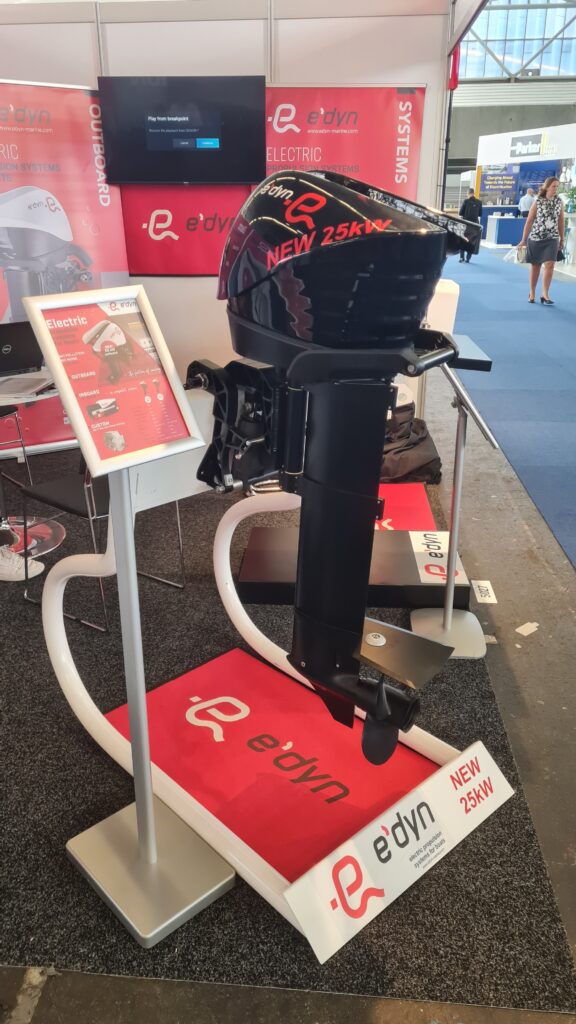 Our exhibition space was again well visited and the e'dyn team satisfactorily completed their visit to Amsterdam.
All new e'dyn drive systems and solutions are on display at many trade shows across Europe, so don't miss out on the trailer for future events!
If you missed our previous fair presentations…
Book your visit in our company, where we will be happy to present our top electric motors and boats.
Also book for a test voyage. It's the best way to experience and feel the future of sailing.
*   *   *
"The luxury of being able to sail completely silent is the most beautiful experience of sailing with an electric boat."
*   *   *
Do not miss
nautical events in 2023,
which also features e'dyn!
JULY 2023
---
Monaco Energy Boat Challenge
5th July – 8th July
SEPTEMBER 2023
---
Cannes Yachting Festival
12th September – 17th September
Salone Nautico Genova
21st September – 26th September
Interboot Friedrichshafen
29th September – 1st Oktober
OCTOBER 2023
---
Interboot Friedrichshafen
29th September – 1st Oktober
NOVEMBER 2023
---
Mets Amsterdam
15th November – 17th November
See us in Monaco?
Reservations on e-mail: igor.pecnik@edyn-marine.com