Tomorrow is the start of the Monaco Energy Boat Challenge, an event we are all eagerly anticipating!
The event marks the tenth anniversary, so the fair will be even more attractive.
The e'dyn team is actively preparing for the competition in various categories, where all the advantages of e'dyn engines will once again be seen. Let's remember that a year ago e'dyn had his moment of triumph when he celebrated the victory in his category with an advantage of almost two minutes. The light and nimble e'dyn motor with excellent power delivery from low to high revs thus earned the team a new medal.
We have no doubt that the improved e'dyn motor will again achieve visible results at this year's event!
Welcome to Monaco!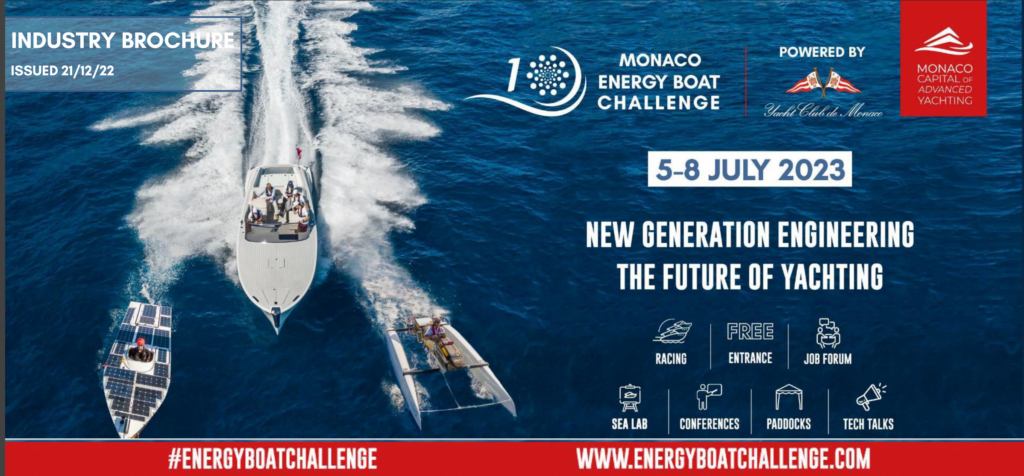 If you missed our previous fair presentations…
Book your visit in our company, where we will be happy to present our top electric motors and boats.
Also book for a test voyage. It's the best way to experience and feel the future of sailing.
*   *   *
"The luxury of being able to sail completely silent is the most beautiful experience of sailing with an electric boat."
*   *   *
Do not miss
nautical events in 2023,
which also features e'dyn!
JULY 2023
---
Monaco Energy Boat Challenge
5th July – 8th July
SEPTEMBER 2023
---
Cannes Yachting Festival
12th September – 17th September
Salone Nautico Genova
21st September – 26th September
Interboot Friedrichshafen
29th September – 1st Oktober
OCTOBER 2023
---
Interboot Friedrichshafen
29th September – 1st Oktober
NOVEMBER 2023
---
Mets Amsterdam
15th November – 17th November
See us in Monaco?
Reservations on e-mail: igor.pecnik@edyn-marine.com